Check out our latest BLOG please click here
Private Lessons are always available call 401-331-1400 
Wedding Couples this is especially for you!!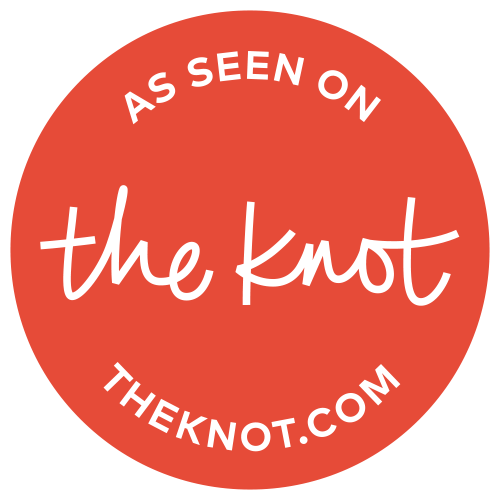 I
Are you getting married in 2020?  Big sale on our Wedding Dance Package!  Time sensitive don't delay:
Our 

CRAZY

 Intro Package includes 

2

– 60 minute private lessons plus one of our  exclusive  3 HOUR Boot Camps. A total of 5 hours of premium dance instruction!!! For new students and gift certificates your cost is only 

$69.99!! 
The Best Wedding Dance Package Ever Offered By Anyone
Our 2nd Wedding Dance Boot Camp of 2020: March 15th @ 1PM 
Special 

7

 for 2020 Wedding Package:  Our 

7

 hour private package – Super Intro for Bride & Groom Several Amalgamations in slow dancing plus your dip, kiss, twirl, & curtsy "a spectacular" ending! What you get is 

7

 – Sixty Minute Private Lessons Including two of our 2 hour exclusive Wedding Dance Boot Camps during your private lesson experience.  A total of Eleven hours of premium dance instruction.  In this special the parents of the wedding couple may attend one of these to help with the parents dance.  ALL for only $375.00 per couple (valued at $850.00)! To improve the value of each lesson we will produce a video notebook on your smartphone to enhance your practice time!!!!!!!! 
  Once purchased it will not expire.

   Call to make your reservation (401) 331-1400.
Over 825 Wedding Couples have participated since 2012!!!
These are Rhode Island's first and only: Wedding Dance Boot Camps by Jeff and Robin Allen.  Jeff's own syllabus currently used by over 1,000 dance studios called "The Complete Guide to Slow Dancing" is the premise for these special classes.  You have seen brides and grooms featured on TLC's wedding show, at his 1st inauguration President Obama and the 1st lady danced using this same syllabus to Beyoncé's rendition of "At Last". Learn from the guy who wrote the book quickly and efficiently.
 Our next Wedding Dance Boot Camp will take place March 15th 2020 from 1 – 3 pm
 We're taking reservations, get on the list!!! Help me develop the best schedule to accommodate them
Call it a crash course; I call it "our Wedding Dance Boot Camp
"!!
Introducing RI's first and only, Wedding Dance Boot Camp by Jeff & Robin Allen
at our

BIG NEW dance studio

located at:
332 Atwood Ave. (Route 5) Cranston, RI 02920 
Call:  401-331- 1400  or  email:  dance@jeffallendance.com
"A Great Gift for Engagement, Shower, or Pre-Wedding Day!!!"
Best Reviewed Studio on the RI Knot & Wedding Channel for 2012, 2013, 2014, 2015, 2016, 2017, 2018, & 2019!!!!!
Here's what Terry said about her Wedding Dance Boot Camp:  Hi Jeff,    Thank you for an entertaining while productive afternoon.  Bradley and I are so glad we received your email through the knot.  I will definitely post on their site to let other couples know what a wonderful time they will have while gaining confidence to dance.  I am sure you could tell that Bradley and I would not have been able to dance comfortably in front of our family without your help. Let Robin know that we also appreciated all her help as well! Take care and hopefully Bradley and I will be able to work out dance lessons into the budget so we will be able to attend another class with you in the future.  We thought it was a great workout to do as a couple.           Thanks again for all your help.   Terry
I understand that your getting married or attending a wedding very soon.  Of course it would have been a much better idea to have given yourselves 6 months in advance to have prepared for your special dance on this special day.  You would have loved to have spent the money on dance lessons but your priorities placed things like your venue, invitations, gowns, catering, flowers, and music first; or perhaps time and budgetary restraints didn't permit for wedding dance instruction.  You can spend $40,000.00+ on your wedding and for only $60.00 I can make this your most memorable event at the reception. 
Having taught for the past 32 years, preparing over 2,500 engaged couples for their 1st dance, I know you need several and perhaps many hours of preparation to get that 1st dance just right depending on the genre of the dance.  But right now there's not enough time for this, you're only a couple of weeks away from the wedding.  You still need to dance in front of your guests, friends, or onlookers (if you're a guest) and you don't want to do the penguin shuffle rocking back and forth like two monkeys huddled together in the rain when the music is romantic and slow.  We've all seen this boring, I can't wait 'til it's over attempt at dancing!  You need a dance that's simple, elegant, and memorable, a dance that's suitable for photography and or videography. Now it's come down to the wire what to do???

 
If you give us one Sunday 

 in just 2 hours, Robin and I can teach you a simple yet elegant form of Slow Dancing using the curriculum and syllabus I created 18 years ago. 
If you're a friend, family member, part of a wedding party, going on a cruise, or just want to attend a nightclub this fabulous and beginner friendly group class is for you too!!  Call it a crash course; I call it a Wedding Dance Boot Camp. You'll learn your 1st dance in one 2 hour group class and you'll get a chance to try it out with your partner
Check out the Wedding Dance Music List I created on the following pages to learn if your 1st dance song is a "Slow Dance" (denoted by an S or HW).  If it's not there email me and I'll check it out for you. Or call (401) 331-1400, with any questions about the Wedding Dance Boot Camp for adults (18 and up) in 2020.  Wedding Couples are already buying and receiving gift certificates and making reservations to help me develop the best schedule to accommodate them. 
Wedding couples you'll have a great beginning of your first dance in a timely and inexpensive 2 hour Saturday afternoon. Some couples are more than satisfied with just this presentation.
Single relatives will be welcome to this class so if you're a parent or family member that has to dance with the Bride or Groom, or your attending an event like a cruise or fundraiser alone you'll be more than fine. Even if you're brand new, or a very shy dancer you'll be amazed at how great you look and even better how great you feel. You'll have the best time you have ever had at a wedding!! Come in and learn at Jeff Allen's Wedding Dance Boot Camp. 
Our Next Wedding Dance Boot Camp will occur: please see above.  Please call for details 401-331-1400.   Wedding Couples are already buying or receiving gift certificates and making reservations to help me develop the best schedule to accommodate them.  Yes, I'm taking requests and suggestions.   Register now space is definitely limited!!!!!!!!!!! Every one of our Wedding Dance Boot Camps sell out please get your payments in early. Here you can read our reviews at "The Wedding Channel"
I will also offer discounted packages for the immediate family and or the wedding party.  Think of how much fun and the memories you'll make preparing for the wedding together.   
You may pay by major credit cards just call 401-331-1400 or cash at the studio or mail your checks payable to:
Jeff Allen and send to:  332 Atwood Ave. Cranston, RI 02920. 
Your payment is your reservation so please don't hesitate we do have a limited amount of spaces. Once we receive your check you will immediately be placed on our class roster and notified by email (three days or less cash only).  Make sure you include your email address, phone number, and the same for your partner (if you have one).  You will also receive periodic updates, tips for taking a successful dance class, attire and shoe suggestions, etc. With questions email me or call directly at (401) 331-1400. 
Jeff Allen's Latin and Ballroom Dance Studio 
332 Atwood Ave. (Route 5) Cranston, RI 02920
If these dates don't work for you, or you would like a special choreographed routine, or the personal attention of working directly with me in a private setting I always offer private instruction Mondays through Saturdays. 
.